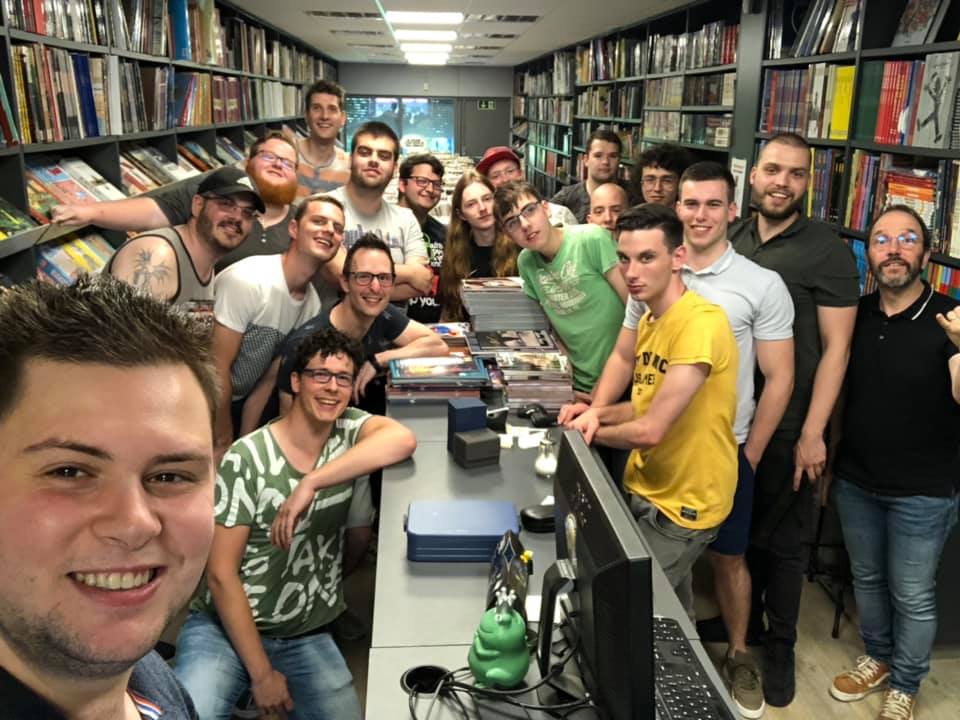 This group strives to bring Yu-Gi-Oh players together throughout Limburg. With more than 150 members and still growing, we founded this community in 2018. Most of our activities took place in Maastricht and Sittard, but now we are expanding throughout all of Limburg. Please check out our events tab, to see all upcoming events in Sittard, Brunssum or Roermond. You may also find some pictures and decklists from our previous events.
We started this group because we wanted people to get the chance to play this game regularly with other duelists and to make new friendships. Most people that joined did not expect that this many duelist lived and played nearby. 
As a group we are now at a new stage and hope to grow even bigger. Two of our dreams have already became reality: our own merchandise and competitive team. We are so proud of the opportunities given to us and would like to thank our community and sponsors for all of their support!
Hello, my name is Wesley and I am the founder and a board member of Yugioh Limburg. I'm always present at our local card tournaments and I'm mainly focusing on the contact between the community and our shops. I have quite the knowledge in the game itself and I like to help other people with their decks and playstyle. Furthermore I invest, trade and sell a lot in cards, so feel free to check our web shop as well. I think our community is great and very flexible and I would love to keep growing like we are currently doing.
Co-founder & board member
Hi duelists, I am Cas, co-founder and board member of Yugioh Limburg. My main priority is to make sure everyone has fun and feels welcome. What I do for the group is hosting most of the tournaments/meetings. Furthermore, I am in contact with creators, sponsors and Konami representatives. I am really glad that our passionate community has allowed us to do all of this.
Hello fellow duelists. My name is Ramses Doutzenberg, I am one of the 4 board members of Yugioh Limburg. I have been into the game for over 3 years now, been part of the board members for 2 years and have amassed a big collection of cards in this small timespan. If you're ever in search of a card, feel free to hit me up! I hope you'll enjoy your stay and join us at our many local tournaments!
Hello, my name is Jason. I'm the fourth to come on the board as main judge and to help out with tournament planning and events. Also my goal is to help other duelist out in getting better at the game and to deliver a good day with lots of fun in the community, when we have events and casual events. I've played this game since 2001 and still enjoy it very much. People can approach me for any questions regarding to the game and or events.
Hello, my name is Igor and I am the administrator of this website. I take lead in upgrading and updating this website, whereby I have close contact to the board members and other parties like the webhost, technical designer and graphical designer. Besides that, I keep eye on the security measures and other technical difficulties that may occur. If you have any questions and/or ideas regarding our community website, please feel free to share that with me! I also play Yugioh myself, but not as active as you might be. Maybe we will duel against each other in one of our future locals!